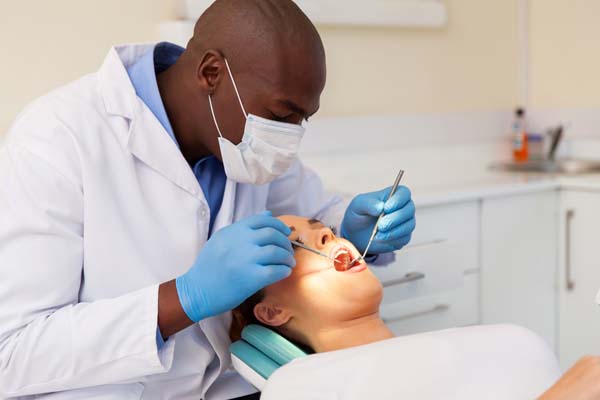 Are you wondering when to make an appointment with a pediatric dentist so your child can have their first dental visit? According to the American Academy of pediatric dentistry, a child should go to the dentist by the age of one or within six months after their first tooth appears. Even though some parents think this is too early to take their child to see a dentist, it really is the ideal time. When children have their first pediatric dental appointment at an early age, they are more likely to feel comfortable when it comes time to go to all of their regular dental appointments. Children who are more comfortable with their dentist are more likely to experience good oral health during their entire lifetime.
About pediatric dentists
Are you wanting to find an experienced pediatric dentist for your child? Parents are encouraged to choose a dentist who specifically deals with dental problems in children. This additional training allows them to understand how children's teeth develop as well as the unique issues that children can potentially develop during their early years. They are also a great source of information for parents, as parents are encouraged to ask any questions they have about their child's dental health. Pediatric dentists simply understand the complexities of children's teeth and therefore know exactly what to look for to prevent future dental problems from occurring.
Potential dental problems in children
There are many different types of potential dental problems that children can experience during their younger years. Since it is always easier to address dental problems when they are in their beginning stages, regular dental appointments for children are necessary. One of the most common dental problems in children is tooth decay, more commonly known as cavities. The fact that a child is at risk of being diagnosed with a cavity as soon as they get their first tooth makes good dental care necessary. Another common dental problem in children is sensitive teeth. Since there are many reasons for sensitive teeth in children, it is necessary for a pediatric dentist to identify the specific cause.
Gum disease in children can cause their gums to become red, sore and swollen and is a dental problem that needs to be addressed as soon as possible to stop the progression of the disease. A bad bite in a child needs treatment to be corrected and the sooner, the better, as bad bites can potentially lead to tooth decay and even tooth loss.
Are you looking for a new pediatric dentist?
If you are in need of a new pediatric dentist, we are happy to say that we are currently accepting new patients! We have a fantastic dental team that truly cares about taking care of your children's dental needs and this is why we have such a successful practice. Before choosing us to provide your child with the good dental care they need for a happy mouth, you are more than welcome to bring your entire family by for an initial visit to meet the team. Or you can call us now to make an appointment. Hope to see you soon!
Are you considering a pediatric dentist in the Richmond area? Get more information at https://www.grandparkwaypediatricdental.com.
Check out what others are saying about our dental services on Yelp: Pediatric Dentist.
---
Related Posts
October 1, 2019
When it comes to caring for a child's teeth, pediatric dentistry offices are an excellent resource. This section of the dental field focuses on providing dental services for children. Pediatric dentists are trained on the …