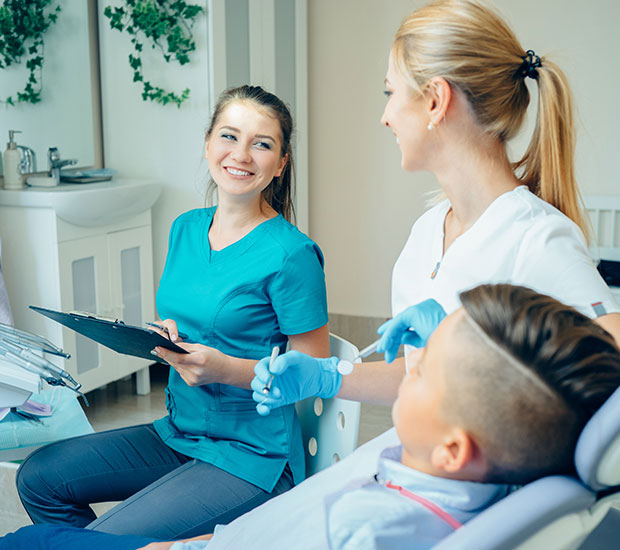 Oral Surgery
Richmond, TX
No matter the reason for oral surgery, our team can provide professional services and care. Our team will take time to address any questions or concerns with you and your child. Oral surgery involves correctional measures and professional services, helping treat issues in a child's mouth to promote healthy development.
Pediatric oral surgery procedures are available at Grand Parkway Pediatric Dental in Richmond and the surrounding area. With our care, we can help to restore oral health in your child and help them continue to maintain it. Our team will walk you and your child through every step of the process, while under the direction of Dr. Faisal Khan, Dr. Victoria Sullivan, Dr. Brent Kanar, and Dr. Samer S. Dar.
If your child needs oral surgery or more intensive dental services, call us at (832) 246-7255 to schedule a consultation today.
When Does a Child Need Oral Surgery?
While a child can receive regular dental checkups for minor oral health issues, some cases require more intensive treatment. If tooth decay remains untreated for long enough and progresses to later stages, it can spread to other teeth. In this case, the most effective option may be to remove the tooth with oral surgery.
When considering oral surgery to remove a child's tooth, we will walk the parent/guardian and child through the process. Our team has the experience and skills to help the child become comfortable with the idea of the procedure. We can also ensure the child does not feel anything during the procedure.
If it is possible to save the tooth without removing it, we will recommend a baby root canal. This procedure involves the removal of infected dental pulp to preserve as much of the tooth as possible and prevent it from spreading further. We will also go over the necessary follow-up care to help the child maintain their oral health.
Does Oral Surgery Work With Orthodontics?
Yes, when an orthodontist straightens teeth, one of the issues they address is overcrowding. Specific procedures can create space in the mouth for the permanent adult teeth to grow in. If oral surgery or tooth extraction is necessary to make extra room in the mouth, it is crucial to seek the proper form of treatment.
It is also possible to treat jaw misalignment, overbite, and underbite with oral surgery. If your child has the early signs for any of these conditions, then it is beneficial to consider oral surgery sooner rather than later. We can help to promote healthy growth and the child's development.
While non-invasive options can help with minor issues, oral surgery can help to treat more severe issues. Orthodontics involves a gradual process that may not provide the results the child needs. We can discuss possible options and consider the child's needs of working alongside an orthodontic treatment plan during a consultation.
How Do I Prepare My Child for Oral Surgery?
At Grand Parkway Pediatric Dental, we will do whatever we can to keep your child comfortable during the procedure. Part of that is helping you both to be prepared. We believe in patient education and will go over the process with you and your child step by step, if necessary.
In general, the child needs to avoid eating any food for a few hours before the surgery. This is to prevent nausea when using anesthesia. We will determine what is necessary, depending on the type of procedure the patient needs. Having ice packs ready can help to ease any discomfort following the procedure.
You can also buy soft foods for meals, ensure the child has access to plenty of water and anything else they may need to relax. Some pain medication may also help, so long as it is age-appropriate for the child.
Can You Provide Oral Surgery for My Child If He or She Is Currently Being Treated by Another Dentist?
Yes, we can. When you visit our Richmond dental office, let us know if you are being treated by a dentist and if they mentioned you needing oral surgery. Not everyone performs surgery, so if you want to remain in their care after the procedure has been completed, you certainly can. Otherwise, we welcome you as a new patient to our practice.
What Type of Follow-Up Care Is Necessary?
This really depends on the type of surgery being performed. As a general rule, you can expect there to be some level of bleeding that is temporary and can be controlled with the gauze. To manage any swelling, you can place an ice pack on the child's cheek for 15 minutes at a time. Take the ice pack away for 15 minutes and then place it back on the cheek.
Ibuprofen may be able to help with swelling. However, it is crucial to speak with us about what is healthy for the child and what is not. The ice is typically only used for a day or two where the ibuprofen may be needed for a week or so. Eating soft foods can also be easier than other foods. This can include soup, yogurt, smoothies, and more.
Customized Treatment
To find out if your child needs oral surgery or to discuss a surgical procedure in greater detail, call 832-246-7255 and schedule a consultation. We will be happy to answer any questions you have and set your child on the road to surgery and a full recovery. Our offices are conveniently located in Richmond, TX, and we are currently accepting new patients.
Back to top of Oral Surgery
Recent Posts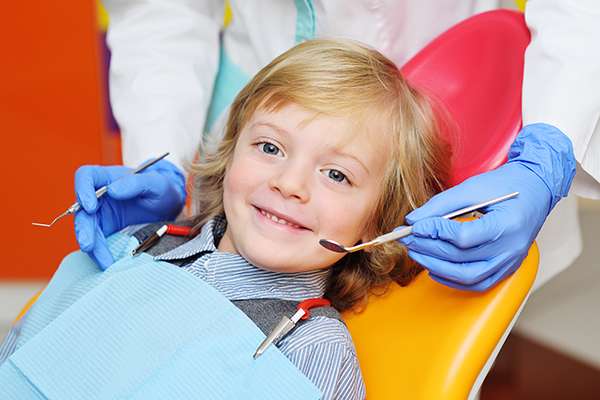 Many parents are initially hesitant at the idea of their child being given pediatric dental sedation. Read on to learn more about sedation from a pediatric dentist. While the term "sedation" can seem intimidating, it is used in pediatric dentistry as a simple way to ensure the child does not feel much, if any, discomfort…
Explore additional topics covered on our website: