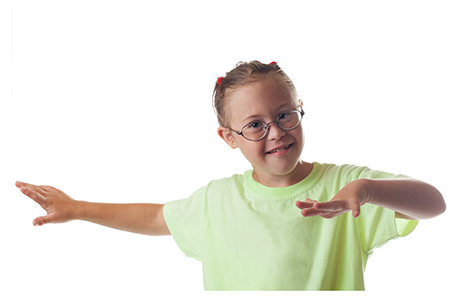 If you are looking for a for special needs children, you have found the right place! Dr. Khan offers a variety of pediatric dentistry for children of all ages in Richmond, TX and surrounding communities.
Dentist for Special Needs Children – Richmond TX
Most pediatric dentists complete an additional 2-3 years of postgraduate training after dental school. Dr. Khan took his training a step further, continuing his education by completing a one year special-needs fellowship. Because of this, Dr. Khan can be called a "Fellow in Special Care Dentistry", which is a title very few pediatric dentists have earned.
How do you know if your child needs special care?
Most children need a little extra comfort during the first few dental visits as it can be a bit scary. Special care dentistry is dental health provided to those who are affected by physical, psychological, or mental disabilities and who need added assistance while undergoing and learning about oral procedures. Special needs dental patients may have a higher incidence for various issues, such as gum disease, cavities, and others, so it is important to find a qualified for special needs children.
Richmond Special Needs Dentistry
What are some of the special dental needs that these children require?
Some special needs children are sensitive to touch, new people, and even a change of environment or routine. Some dentists for special needs children realize this and will do their best to ensure the patient is seen by the same dental hygienist, who will wear the same outfit as their prior visit, while also treating the child in the same room and chair. A special needs children's understands all these aspects and will assist in teaching patients and their families about efficient dental habits within the home.
How do pediatric dentists gain the knowledge to care for special needs children?To become trained in special needs dentistry, a is required to attend two or more years of advanced education beyond dental school, with a focus on caring for children with special needs. Depending on the and practice, the dental office may also be designed to better care for special patients and cater to their requests.

Does Grand Parkway Pediatric Dental offer special care during dental treatment?
Absolutely. While all children yearn for gentle and caring dental care during their first few visits at the office, dentists pay even more attention to special needs patients. Some situations may call for minor restraint or mild sedation during a dental procedure, while some cases may require care at a local hospital for a more extensive treatment. Depending on your child and the severity of the procedure, we can assist most cases in-house. A special needs children's has been trained in behavior management, sedation, and a variety of other techniques to make sure your child is comfortable throughout their visit, based on their health needs.
To learn about the procedures that we perform, call (832) 246-7255 and schedule an appointment to speak with Dr. Faisal Khan and Dr. Adeel Khan.
Helpful Related Links
About our business, license, and website security
Grand Parkway Pediatric Dental was established in 2012
We accept the following paymentmethods: American Express, Cash, Check, Discover, MasterCard, and Visa
We serve patients from the following counties: Fort Bend County
We serve patients from the following cities: Houston, Sugarland, Kate, Fulshear, Richmond, Cumings, Rosenburg, Pecan Grove


Texas (License #24446). View License Information and Specifics
National Provider Identifier Database (467591065). View NPI Registry Information
Healthgrades. ViewBackground Information and Reviews
Website Safety Ratings and Reputation – AVG Threat Labs. View Details
Norton Safe Web. View Details
Trend Micro Site Safety Center. View Details
Back to top of Special Needs Dentistry
Request an Appointment
Use the form below to schedule an appointment.
Recent Posts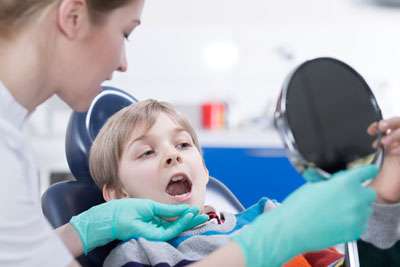 October 1, 2019
When it comes to caring for a child's teeth, pediatric dentistry offices are an excellent resource. This section of the dental field focuses on providing dental services for children. Pediatric dentists are trained on the …
---
October 1, 2019
Thinking only adults need to undergo a root canal in order to save their teeth? This common misperception is simply not true. Many times children need to have a root canal performed in order to …
---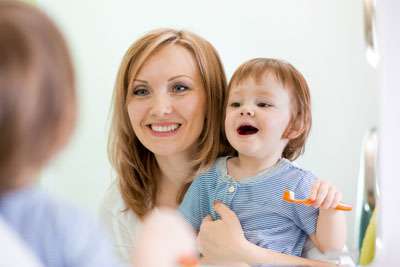 October 1, 2019
According to the American Academy of Pediatric Dentistry, parents should take their children to visit a dentist for kids twice yearly. The biannual visits allow the dentist to monitor the child's dental development, assess changes …
---
Definition of Dental Terminology
Cosmetic Dentistry

Cosmetic dentistry is generally used to refer to any dental work that improves the appearance (though not necessarily the function) of a person's teeth, gums and/or bite.

Dentist

A dentist, also known as a dental surgeon, is a doctor who specializes in the diagnosis, prevention, and treatment of diseases and conditions of the oral cavity.