Dentist for Kids
Richmond, TX
A dentist for kids spends most of their time diagnosing and treating dental issues that affect children. They might be a pediatric dentist or a general dentist who focuses mainly on addressing children's dental needs.
Dentists for kids often have additional training following dental school, focused on providing dental care for children and their unique needs. A pediatric dentist is also trained in treating children with special needs. Such children typically have difficulty following instructions and sitting still during dental appointments.
Everything you should know about a dentist for kids
Dentists for kids are experts in addressing the dental needs of children. They are also trained in children's behavior, allowing them to tailor their services to make them more comfortable for children. Pediatric dentists often take care of children from birth to their late teenage years.
Some of the services dentists for kids provide include:
Early detection of orthodontic problems so they can be easily fixed
Providing preventative dental care like teeth cleanings, dental sealants, and comprehensive examinations
Diagnosis of common dental issues like cavities, gum disease, and dental injuries
Providing appliances to break bad habits like thumb sucking
Educating kids and parents about oral hygiene, diet, and the effects of habits like prolonged pacifier use or thumb sucking
Providing dental sedatives to keep kids relaxed during their treatments
Providing dental services for children with special needs
Reasons to visit a dentist for kids
A pediatric dentist provides a higher level of care for children, given their additional years of training focused on providing dental care to children of all ages. Other benefits of taking your child to a dentist for kids include:
1. Child-friendly environment
A kid-friendly dentist spends most of their time working with young patients, so their clinics are typically designed around that. Walls are often painted in bright, fun colors, waiting rooms are typically loaded with toys, and the dentistry tools are customized for children.
Conventional dental tools like drills can be quite intimidating for patients of all ages, so dentists for kids typically use smaller, customized tools that are not as scary. Providing an environment that helps children relax during their appointments makes the experience less stressful for parents as well.
2. Kid-friendly staff
Pediatric dentists and their staff are trained on how to communicate with children. They can educate them about dental health and hygiene using language they can understand. They are also trained on behavioral techniques like positive reinforcement and the tell-show-do technique. Kid-friendly dentists use these tools to keep children relaxed during their appointments. These techniques are beneficial for children with dental phobias.
Taking your child to the dentist for kids
The American Academy of Pediatric Dentistry (AAPD) recommends taking your child to a dentist before their first birthday or after their first tooth erupts. These early appointments are crucial since it allows dentists to detect any abnormalities in the development of the child's teeth. These appointments also help familiarize children with the idea of going to a dentist. Instead of getting anxious at the idea, early visits to a kids' dentist show children the dental clinic can be fun.
The first appointment typically involves the baby sitting on a parent's lap while the pediatric dentist performs an oral examination. Records will be taken so the dentist can monitor the development of the child's teeth and bite as they grow.
The AAPD recommends taking children for routine dental checkups at least twice yearly. These appointments also address any damage to the child's teeth. The most common dental issue children deal with is tooth decay. Tooth decay is caused by oral bacteria converting sugars in the mouth into acids that damage teeth. These acids destroy teeth structures, causing decay.
While there is a common misconception that issues that affect a child's baby teeth are not significant since they will eventually fall out, baby teeth serve an important role in keeping space for permanent teeth, helping with speech, and guiding the development of facial structures.
Routine appointments allow dentists to evaluate any changes since the child's last visit and perform preventative treatments as needed. Some of the preventative treatments pediatric dentists often perform include:
1. Dental cleanings
Dental cleanings are the most performed preventative treatment used in dentistry. It involves using a scaler to remove plaque and tartar deposits on teeth. Plaque is the sticky film that forms in the mouth after meals. It contains millions of acid-producing bacteria and turns into tartar when left on teeth surfaces for more than 24 hours. Brushing and flossing help get rid of plaque deposits on teeth, but tartar can only be removed with a scaler.
Dental cleanings are non-invasive, and the process does not cause pain. It can be completed in as little as 45 minutes and protects teeth against tooth decay and gum disease. Dentists recommend getting teeth cleaned at least twice yearly.
2. Dental sealants
Sealants are often recommended for children to protect their molars from decay. Children are not always the best at cleaning their mouths, and teeth in the back of the mouth are often the most neglected. Dental sealants serve as a barrier that prevents acids in the mouth from reaching the pits and grooves of molars.
A particular type of composite resin is typically used for the procedure. It comes as a liquid that is painted on the biting surfaces of the teeth being protected. Ultraviolet light is then used to harden the sealant. It protects teeth from decay for over three years. Sealants can also be topped up as needed to increase the protection.
Get the right dentist for your child
The right dentist for kids sets your child up for a lifetime of good oral health. They monitor the development of your child's mouth, so any developing issues are addressed before they significantly impact your child's development.
Your child is due for their first dental appointment once their first tooth erupts. Give us a call or stop by our Richmond clinic to set up an appointment with our pediatric dentist.
Request an appointment here: https://www.grandparkwaypediatricdental.com or call Grand Parkway Pediatric Dental at (832) 579-0960 for an appointment in our Richmond office.
Recent Posts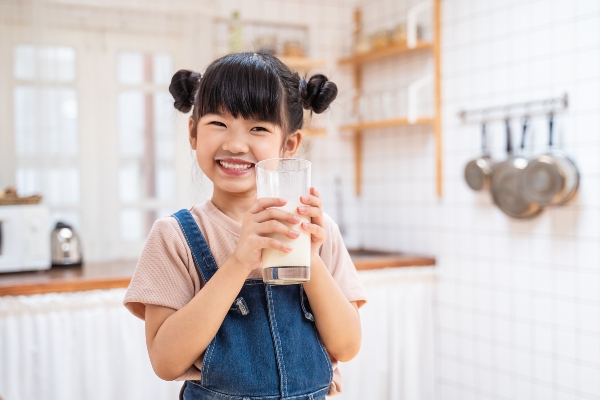 Parents often want to know how long to wait before feeding their children following fluoride treatment. This procedure is usually done to remineralize the teeth and strengthen them against cavities or decay. The time before patients can eat or drink may depend on the fluoride varnish used. When it comes down to food choices, the…